With its 396 km2, Brač is the third largest island in the Adriatic Sea.   It is part of Croatia and is located on the coast of central Dalmatia near the harbour city of Split.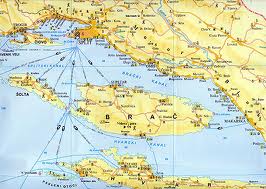 The roughly 13,000 residents of Brač live in numerous small towns. The main town is Supetar, which has a population of slightly over 3,000. Ferries dock here almost hourly during the summer months, taking roughly 45 minutes for the trip from the mainland – Split.
The climate in Brač is very agreeable. The winters are mild, the summers dry and pleasantly warm.
What to see. You can check diffrent websites about Brač here: www.bracinfo.com